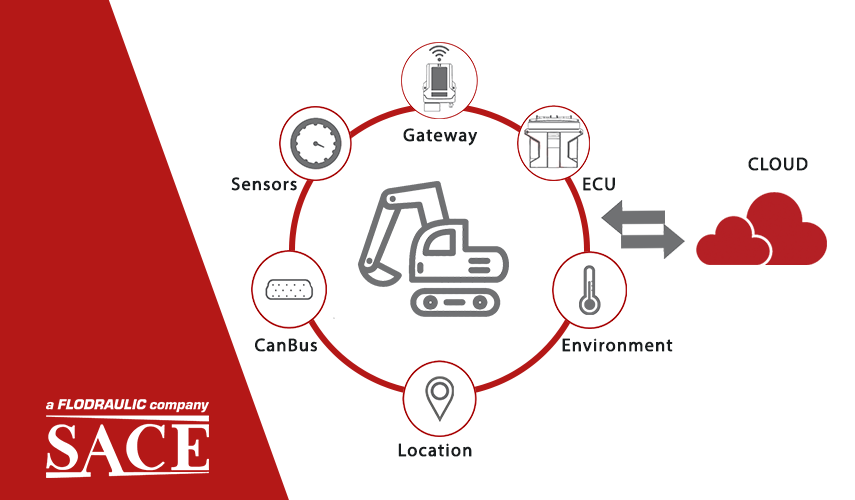 Though a telematic unit installed on each machine and a web portal, specially developed and customized, the customer will be able to dispaly, manage and interact autonomously and intuitively with an entire fleet of vehicles.
The telematic unit is able to record all the data transmitted from the various sources on the vehicle's CAN line, such as for example engine data, pressures, temperatures and system alarms; on the basis of these parameters it will be possible to create graphical reports of different types in order to compare two or more values and monitor their progress over a specific period of time.
The GPS connection provides two of the main functions of this system: real-time tracking and geofencing; the customer has the possibility to set a different geographical working area for each machine and when the machine leaves the established area an alert will be sent by email. The email alert functionality can also be setted upon exceeding certain thresholds linked to the parameters logged by the gateway.
Thanks to the bi-directional concept, the core of the telematic system, we have the possibility to connect remotely to the vehicle and carry out the reprogramming of the main components and / or the calibration of all the parameters inside the ECU.
The customer will also be able to send various commands to the gateway directly from the web portal, with the aim of remotely enabling and / or inhibiting certain machine functions (Industry 4.0 compliant).