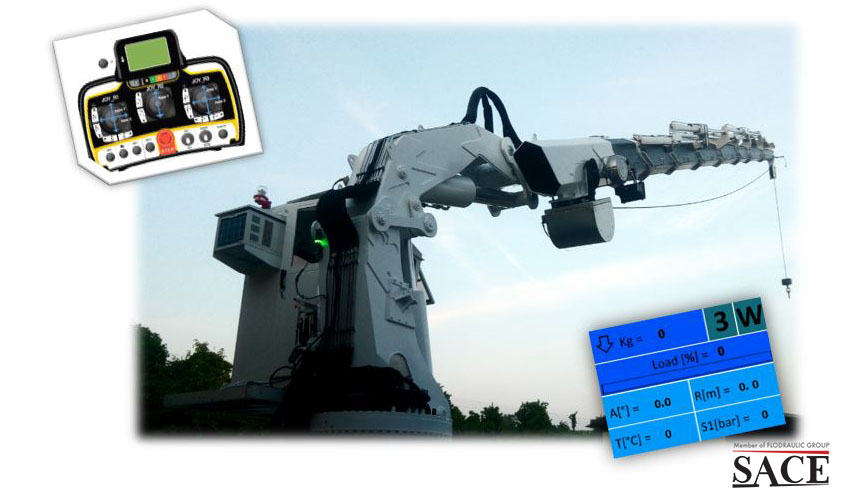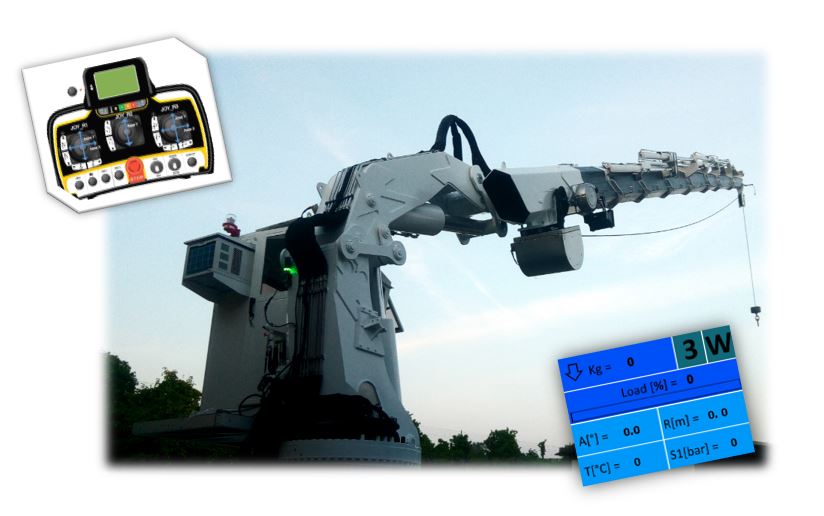 Sace develops proven software solutions for crane control.
Through dedicated sensors it is possible to know the exact position of the crane during all the working phases improving real time monitoring of  the lifted weight and load limitations strategy.
In particular, the following are managed:
Pressure sensors to determine the loads on the cylinders.
Linear sensors for measuring boom extension.
Slope sensors, with state of the art MEMS technology, to determine the inclination of each boom.
Danfoss microcontroller processes inputs and, through a dedicated display, provides the operator with all the necessary information for a complete monitoring of the crane, to maximize productivity.
Through specific inputs selection it is possible to choose different load diagrams for every working condition.
The entire "system" is developed with CAN-bus sensors to minimize wiring costs without reliability side effects