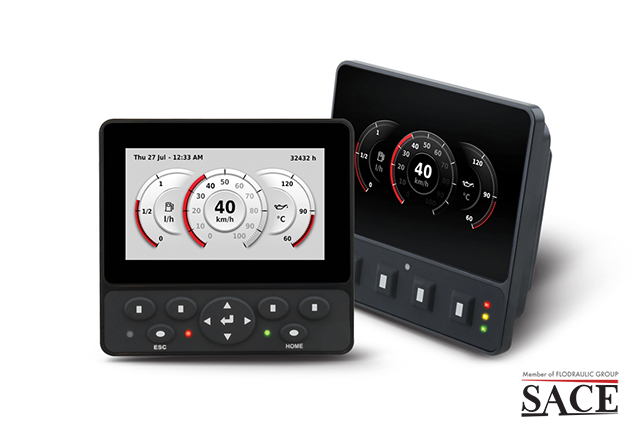 Danfoss DM430E Series is a new 4.3″ Display with completely new graphics.
Thanks to its high brightness, anti-reflective coating and wide viewing angles, it's optimized for visibility in extreme sunlight conditions. Made with sturdy material, specifically for the mobile machine market, it aims at innovation at an affordable price.
The DM430E variants include several programmable buttons, several input / output options, dual CAN port options, USB / RS232 connection on the back of the display.Through the customization offered by SACE the Display becomes a Plug & Play device.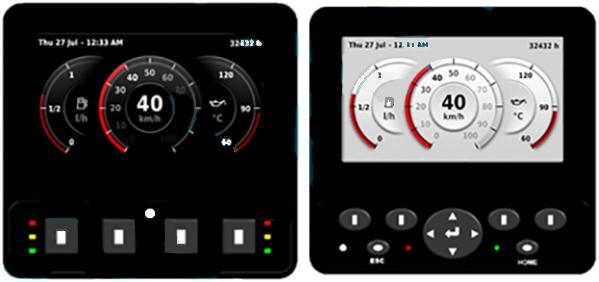 MAIN FUNCTIONS:
Display of Diesel engine parameters (Tier 4 compliant)
Display of Diesel engine errors and lights via the DM1 package (Tier 4 compliant)
Display of temperature sensors, level, pressure, etc.
Diesel engine rpm management
Data logger (Black box)
Management of the main software parameters (Plus + 1 compliant)
Security key settings (PIN)
4 pre-set languages
Rotary Can compliant
TECHNICAL FEATURES:
2 different keypads
Traditional 4 buttons
6 buttons plus navigation buttons (11 total)
Up to 6 signaling LEDs (green, yellow and red light)
IP66 and IP67 protection rating (outdoor use)
Working temperatures between -30 ° C and + 70 ° C
Supply Voltage 9-36 Vdc
INPUT/OUTPUT CONFIGURATIONS:                                                                            
2 CAN Port, 2 DIN/AIN, 2 MFIN
1 CAN Port, 4 DIN/AIN, 2 MFIN
1 CAN Port, 2 DIN/AIN, 2MFIN, Sensor Power, Ignition Input
DIMENSIONS:

Front & side view                                                                           Rear view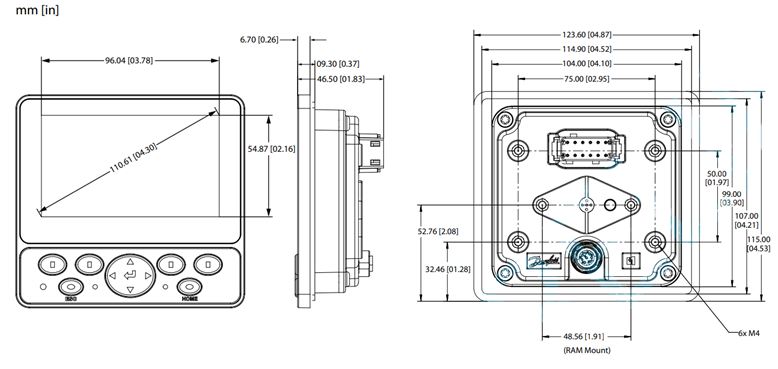 PERSONALIZATION MADE BY SACE:
SACE is able to completely customize the graphics and display features according to the customer needs, as shown in the following images.